In early May I will embark on the next part of my journey. For the first time in 3 ½ years I'll be returning to France for a visit. Just a visit this time.
My first trip to France took place in 1989, and it changed the course of my life. After that I knew that a missionary career in France was my calling for that period. Two years later I arrived in France. The next twenty-five years took me back and forth several times, and I finally returned to the US for good in 2013.
For me this is more than a tourist trip.
It's reconnecting. I have close friends in France whom I have known for between five and twenty-five years. Recently I emailed my old friend "Fofo", Florence, who I'd not seen in 7 years. Our contact had been spotty recently, despite the fact that we'd been in each others' weddings close to two decades ago. She is just one of several  precious friends I plan to see.
It's healing. My exit from France wasn't without challenges. My marriage was in tatters, my ministry fading away. It was the right time to return, to be near family and back in my homeland. Yet nothing was the same. I wasn't sure I'd "finished well", or left a legacy.
I landed in North Carolina with a new to-do list: Reinventing myself, facing singleness in mid-life, and rediscovering the goodness and lavish love of my persistent and sufficient God. In the last 3 ½ years I have tasted these things, especially the latter. It's a new journey, but my Guide is the same. His to-do list hasn't changed: love boundlessly and provide abundantly. He is sufficient. My trip will be a kind of full circle event, bringing clarity and joy to the previous two decades and into the present.
It's new directions. As if left France in 2013 I had a seed of an idea for a book. That book became a reality in 2015, and was called Magical Paris, a travel book, different from others, since I had an insider's view. The book also covers literally all 20 districts of this magical city. A couple years later I wrote Real French for Travelers, which I use to teach in my French for Travel course in Raleigh, and started a France travel blog, Oliver's France. As I return to France, I will gather new ideas for an updated version of Magical Paris, as well as research for a new book, The Loire Valley…France's Backyard.
For those who remember me as an aspiring fiction writer…I'm still writing and aspiring. That is the other branch of my writing career.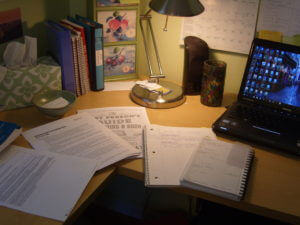 I'm getting ready to be a tourist in France for the first time in 25 years. I've been a resident, short term and long, but not a tourist. I'm eager to see what that's like, so I can help other tourists. But mostly I want to absorb and walk in the city that has become my second home town.
I hope to post photos on my Oliver's France Facebook page on a regular basis during the trip. Feel free to check it out!