I hope your month of October is as crisp, clear, and exhilarating as mine is. The leaves haven't started turning yet, though the acorns have begun to fall. (I have 5 oak trees in my backyard!) You can hear the acorns pinging and clacking on the roof, carport, and any other hard surface. It doesn't last long, then the fall symphony will change from sound to color. Can't wait! It's great weather for biking, and this year I decided to get more disciplined. Discipline is less necessary than I thought because the sensation of speed and freedom quickly renders it addictive!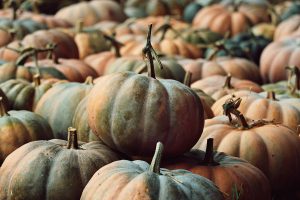 What's New
If you've had a look at Kyle Hunter.com lately, you'll see some changes. For a while, I'd wanted to make the site more streamlined since there were more books and more storefronts besides just Amazon. So, take a look! Wander around! You'll see that all you have to do is click the book cover and it takes you to a dedicated page just for that book. You can read all about the story as well as read the first chapter and/or purchase a copy in the format of your choice at your favorite store. My books are also available at some libraries (eBook), but I haven't gathered that info yet onto the site. Stay tuned for that!
What is Mental Habits for Believers?
Last month, I published Mental Habits for Believers: 28 Days to New Thought Patterns. This book has been my "heart" work, containing principles I try to live by every day. They have taken me through some very hard times and rearranged the way I look at circumstances and the way I trust God in my daily life. I encourage you to at least have a look at the page dedicated to that book on the website and read the introduction and first chapter. I think you'll find it inspiring and challenging (at least I hope so!) There's a full table of contents on that page as well. For the moment, it's only available on Amazon in eBook and paper (as well as paperback in physical stores.) After the New Year, it'll be available on other platforms. (It's a great Christmas gift for you or someone you love who is pursuing spiritual and personal growth.)
I've begun outlining and researching the Eden story. Yay! The fourth novel in the Second Chance Series. It should be available not too long after the New Year. I hope you've taken advantage of the free copy of Marissa Rewritten to start you off in the series.  (Email me if you didn't get the link). It starts off the series and if you're like me, these four women are so real they are like good friends! I hope you'll get to know each of them.
Every Author Needs a Team (of Cheerleaders!)
If you've read some of my novels and like them, I have an opportunity for you! You are a subscriber to Kyle-Hunter.com, you can be a part of my ARC team! What's that, you wonder. That stands for Advance Reader Copy. If you want to be on the ARC Team, a couple of weeks before the book is published, I'll send you a link for a free copy of it. You'll read it and write a review ready to post on the day it's published (or within 2 days.) Of course, I'll let you know when to hit the button! That would help my new book get off to a great start in life! Then, if you'd like to promote it a few times on social media or with friends or reader groups, that would be an optional, but much appreciated additional blessing for me! Please let me know at contact@kyle-hunter.com if you are interested in this opportunity.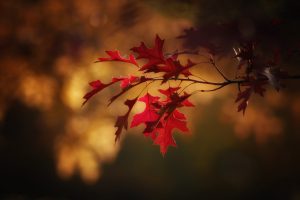 I mentioned in a previous letter how helpful it is when readers leave reviews on a book they've read and enjoyed. You can leave that very same review on all of the storefronts I've listed on each book page of this website. You don't have to rewrite it, just post the same one. You can use the same links you'd use to buy the book. Just scroll down to where you'll see where you can leave a review. And THANK YOU in advance!
You'll have the chance to buy one of my books, Circle Back Around, on October 23-24 for just 99 cents. It's a stand-alone book about Hailey, who tries to save her family's failing textile mill. As she struggles to make a difference, two people enter her life—a handsome neighbor and a faceless threat. Hope you'll meet Hailey soon!
Wishing you a wonderful transition to fall. Hope your season is like the falling leaves, colorful, beautiful, and free of drama! (until it's time to rake, that is, but that's another story!)
Kyle