The other day I was thinking about perspective. We drift away from it, pushed or sucked into the wrong thinking by the world, distractions, pressures around us. But, like a bird returning to its perch, we remember, and with a sigh of relief, of joy even, we regain perspective.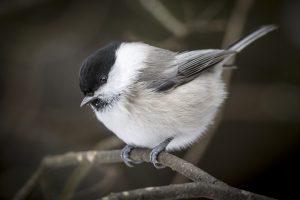 We may think the country is going crazy, irreparably upended. And the whole world, along with it. We may wonder and worry about the future.
Perspective says: It's always been this way. The events change, but there's always a challenge because the earth isn't yet perfect. It's still under a curse. And God's people have always been asked to trust the one who has the last word.
"The world stands firm and cannot be shaken. Your throne, O Lord, stands from time immemorial, you yourself are from the everlasting past. Psalm 93: 1b-2
"Everything was created through him and for him (Christ). He existed before anything else, and he holds all creation together." Col. 1:16c-17
"All glory to him alone is God, our Savior through Jesus Christ our Lord. All glory, majesty, power, and authority are his before all time, and in the present, and beyond all time! Amen." Jude 25
Who was. Who is. Who is to come. He's got this.
Now, how's that for perspective?
Second Summer
We're moving into our second Covid summer. Yes, I know things are opening up. In fact, it isn't unusual to spend the whole day (even in stores) without a mask, to once again see someone smiling at you, talking to himself, or chewing gum. Isn't it wonderful? We're humans and we have faces after all!
But maybe things are still slow to get rolling. In summer, you may be less busy than usual. Some of us breathe a sigh of relief and say, enjoy it while it lasts! I suppose that's true, if you're used to being the taxi or having so many activities on the calendar you have to schedule out a month or two.
I'm guessing no one misses that part. I'll share with you some simple pleasures I indulged in so far. You know already about my trip in April, so nothing is on the horizon except a long, hot summer. But I still like it. Cooking on the grill. Planting flowers. Catching up on yard work and other household projects. Inviting friends over. So nice to do that again!
What about you? What simple pleasures can you add to your life? A book that takes you away from current reality? A special dessert? Finishing a long-neglected project? (I'm sharing some photos of my simple pleasures!
A mulch project, to the left. A museum exhibit (Art in Bloom) to the right. (Quite the variety, eh?)
Below, a first-time dessert for friends at a cookout (the first one in a year!) and some new and old residents of my yard. (Gardening is taking on a new level! Got to get it done before the heat settles in.)
Writing is certainly one of my pleasures. I finished Sydney Rewound, the third in the Second Chances series, in May. I hope you love it as much as I did writing it. Now, to recap for those of you new to the community, Marissa Rewritten is the first in the series. It's a novella and available free for those subscribed to this site. (If you're already subscribed but didn't get one, let me know & I'll send you a link.)
Second is Julia Redesigned. There, you can take a vicarious trip to Florence, Italy. Julia is an interior designer, but she gets some redesign herself in the book!
Third is Sydney Rewound. Her profession isn't implied in the title, unlike the other two, but she does have to face some events in her past. Here is a taste of the book:
Sydney Bennett is a frazzled high-school teacher and the single parent of a teenager. Her life is anything but calm, but one ordinary day, an unexpected incident changes everything. While she tries to regain her balance, she's confronted by the past and a secret even her closest girlfriends don't know.

Though Sydney has a prickly relationship with her mother, a private quest leads her back home for a visit to the beach town where she grew up. She never expects to cross paths with the man who upended her future, a man she's never forgotten.

As Sydney's past collides with her present, she's forced to reveal her secrets and encounters the surprising power of letting go.
I hope that whets your whistle! It will be available in late July. (I'll send a discount to subscribers of Kyle-Hunter.com when the time comes!) Each book can be read and enjoyed without reading the previous one, but there are just three, so I hope you'll put them on your list. I'll be writing the fourth and final in the series  (Eden's book) starting in late summer.
Some Promotions for you! (You are the first to know!)
First, my eBooks will be on sale at Amazon during Prime Days, June 21-22. (Time to catch up!)
Second, One December is available FREE at Kobo from June 28 to July 4. If you don't have a Kobo reader, you can still order through Kobo and read your eBook on a free Kobo Books app you can download onto your Android (6 and above) or iOS device.
I'll let you know what else is coming up!
Meanwhile, I hope your summer is full of simple pleasures and a razor-sharp eternal perspective!