The Provence Series takes you with Bree and Lauren, best friends and business partners, to one of the loveliest regions of France. It's not always idyllic in the land of lavender fields and cliffside villages. Join Bree and Lauren as each woman discovers her unique journey—and surprising romance.
Prodigals in Provence
The Provence Series Book # 1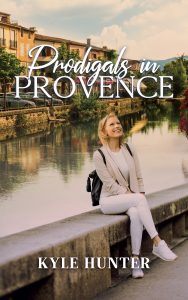 Bree and Lauren own and run Le Bon Voyage, a travel company specializing in tours to charming Provence, France. Travis is a TV travel critic accustomed to crossing the globe to film documentaries and write books. But he's been in a spiritual desert ever since losing his marriage and ministry five years earlier.
Between film projects, Travis plans to accompany his elderly mother on a tour to Provence, a long-term dream for her. Bree tries unsuccessfully to block him, sure he's coming to spy on the struggling company for one of his exposé articles.
A diverse group of tourists arrives at the rented villa to spend the week and discover the spectacular villages, vineyards, and history of the Luberon mountain region of Provence. Amidst a series of problems and relational tensions, Bree thinks she has all she can handle . . . until she becomes attracted to Travis.
As Bree and Travis are drawn together, will their hidden wounds drive them apart?
Prodigals in Provence and A Promise in Provence are also available as a Boxset, Love in Provence. Both eBooks in one volume.
Buy Now at the following stores
Box Set Google Play (both books)
It is possible to leave a review (the same one is fine!) on all of the above storefronts, regardless of where you bought the book. It would mean a lot to me if you'd consider doing that after you read the book! Thanks so much!